Grade 4 Class 41
Welcome to Grade 4, Class 41!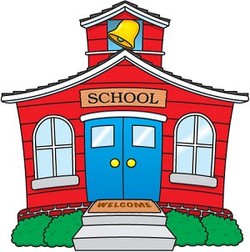 I am very pleased and proud to be working at Win Ferguson Elementary School!  In grade four, we have another very exciting year of learning ahead of us.  I am looking forward to meeting parents and each every student entering Class 41!
Please check the school website on a regular basis for information on school activities and forthcoming events.
If you have any questions or concerns, I can be reached via your child's agenda, via Class Dojo, by telephone, or by email: 
Email: susan.mann@eips.ca       Tel:  (780) 998-1441.
I very much look forward to working with you and your child, this year!
Please note:  For drop-off and pick-up, Class 41 students use Exit 9.
Agenda:
 Please send your child's agenda to school every day.  The agenda is a great communication tool, and it is one very important way we can keep each other informed and up-to-date regarding homework assignments, test dates, classroom activities, and forthcoming events.
Classroom Expectations:
 Students in Class 41 are expected to:
Work quietly.
Listen carefully in class.
Follow directions.
Respect themselves and others property.
Keep to their own space.
Show Star Behaviour at all times.
 Consequences for Positive Choices in Class 41 include:
Verbal Praise.
Earning Positive referrals.
Earning Stars.
Positive notes in the agenda/emails/phone calls home.
Consequences for Negative Choices in Class41 include:
"Take 5"- Child must sit for 5 minutes at the back of the class to think about their behavior and how to improve.
Discussion of behavior one-on-one in classroom or hallway.
Negative note in the agenda/phone call home.
DT/Loss of recess.
Referral to the Office.
Loss/restriction of privileges.